So, I got an Email last week from a fellow in Estonia asking me to add his site to my list of links.  I don't really want to link to everybody with an article, but these people did such a good job evaluating different VPN systems that it is worthy to write about it.
Their site lists the five most common reasons to use a VPN:
Add Security over Public Wi-Fi
Access Geographically Restricted Content
Break Out of Restricted Networks
Surf the Web Anonymously
Keep Your Data Private
My thoughts:
From a security perspective, Reason #1 is what drives most people to use VPN services.
Reason #3 proves useful if you happen to be on-site somewhere that has a very restrictive network.
Search engine queries and responses are cataloged and associated with the IP address of the VPN tunnel. There is no direct association with the end user, preserving anonymity (Reason #4).
Privacy and security are not the same, but Reason #5 can be accomplished with a little attention to your PC/Device.  You know, clean-up your browser history and remove any leftover artifacts from your VPN Internet session.

The name of the site is "https://thebestvpn.com/".  I had a little trouble viewing the site, so I archived their initial home page here.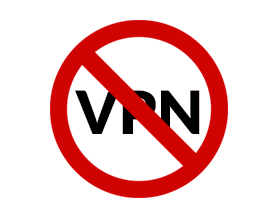 Who knew that VPNs are illegal in: China, Turkey, Iraq, United Arab Emirates, Belarus, Oman, Russia and can potentially get you in trouble in Iran, North-Korea, and Turkmenistan?  Well, their site has a complete country-by-country guide here!
They do a good job listing VPN logging policies.  That can be found here.
Logging Notes:
One of the things I noticed in the logging statements detailed by most VPN providers is how carefully worded they were.
Most of the VPN providers do not log session details; that is to say what you've done or where you went during your VPN sessions.  That is a good thing.
Most VPN providers do keep logs showing when you logged on, and for how long.  In the hands of an intelligence or law enforcement agency, this can be extremely dangerous.
This article details how PureVPN logs were used in the capture of a cyberstalker.  I'm no fan of cyberstalking, but if you substitute the word "dissident" with cyberstalker, you can see the problem.  Make sure you read your VPN provider's logging policies and choose accordingly.